EXPERIENCE THE POWER OF WELLNESS
Learn how Reiter Chiropractic can help you.
DR. DANIEL O. REITER
Chiropractor
Dr. Daniel O. Reiter grew up with Chiropractic. His father, Dr. Grant A. Reiter, had an office in Manchester, Missouri for 40 years. Dr. Dan and his wife, Sue, opened the office in Bonne Terre in 1980. They opened 3 other offices in Ste. Genevieve, Cedar Hill, and South St. Louis. After building the offices to a normal level, 3 younger doctors had a chance to take over and purchase their own clinic.
Dr. Dan's professional memberships include the American Chiropractic Association and Missouri Chiropractic Association. He regularly attends educational classes on treatment techniques, orthopedics, x-ray, diagnostics, rehabilitation, nutrition, and exam procedures.
Dr. Dan is a 30 year member of The Bonne Terre Chamber of Commerce where he has served on the board and as president. He has also served on his Church council and as president of the Rotary Club. He and Sue are recognized Paul Harris Fellows by the Rotary International Foundation.
Dr. Dan's adjusting technique is a combination of the several he has studied through his 40 years. He may use the traditional Diversified manipulation when appropriate. He can use the gentle Logan Basic method when called for. He has also studied Sacro-Occipital Technique, Motion Palpation, Applied Kinesiology, soft tissue techniques, and meridian therapy. This variety allows him to help people with difficult or fragile conditions.
"I am proud of my profession and the opportunity to help people return to better health. It is deeply gratifying to observe our patients recovering and thereby enjoying more out of life!"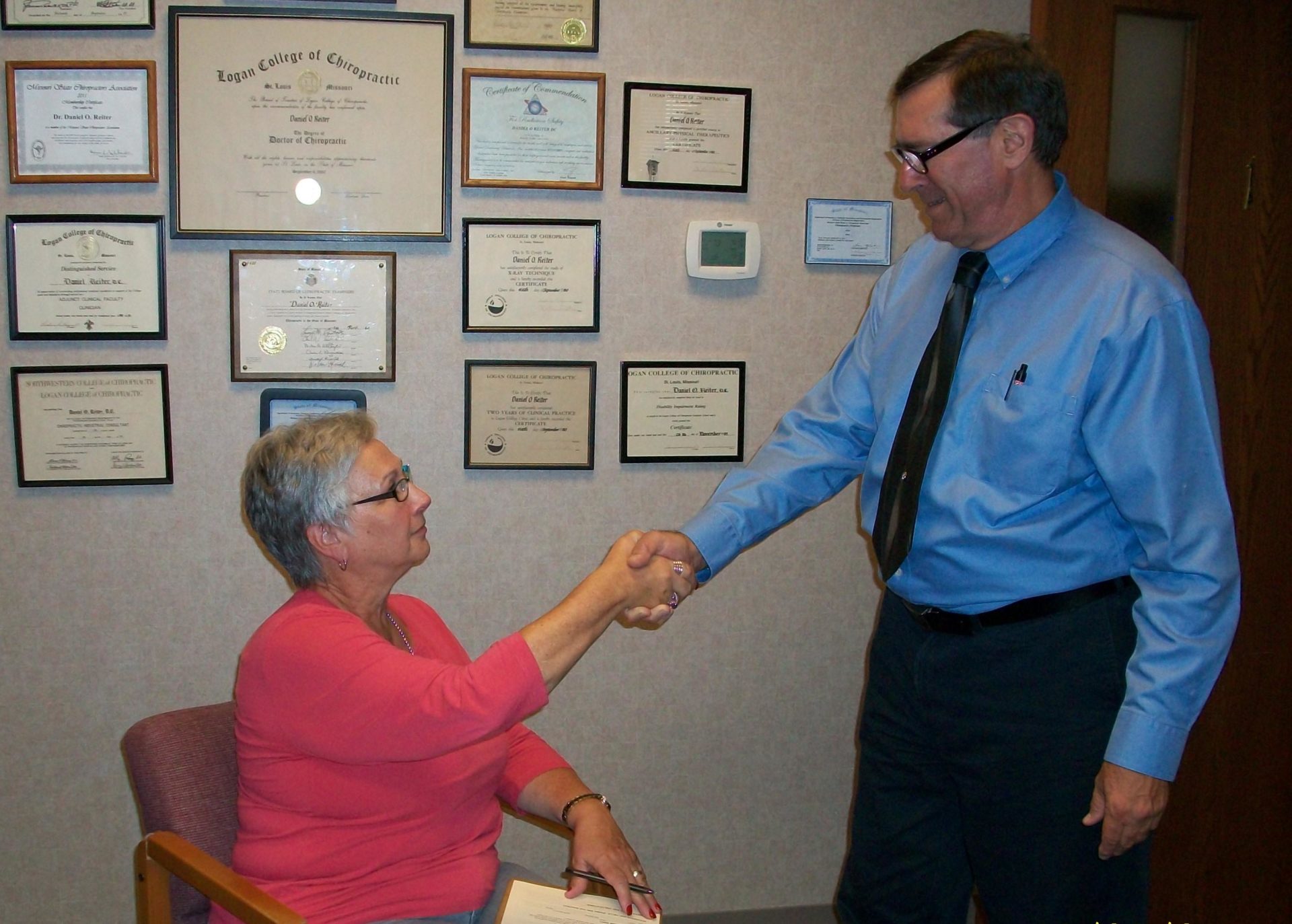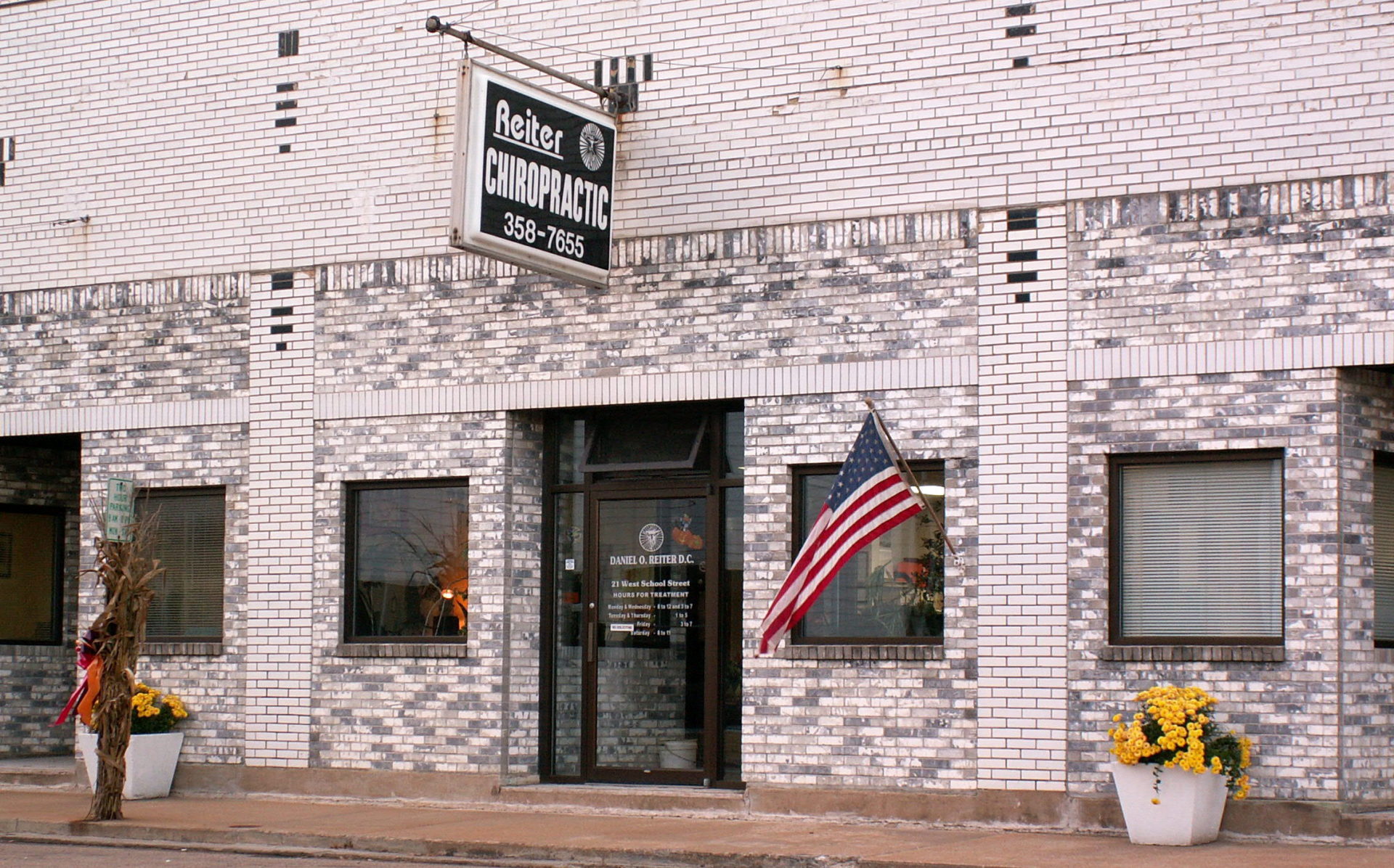 Clinic Location:
21 West School St.
Bonne Terre, MO 63628
(573) 358-7655
Monday: 10:00 – 12:00 & 3:00 – 7:00
Tuesday: 8:00 – 12:00
Wednesday: 10:00 – 12:00 & 3:00 – 7:00
Thursday: Closed
Friday: 1:00 – 5:00
Saturday: 8:00 – 12:00
Sunday: Closed
Please call us at (573) 358-7655 to make an appointment. Smartphone users can also tap the button below to be connecting using your phone's dialer app.
Consider the Innate Intelligence which has created you…
It heals you.
It prevents disease.
It maintains you.
The purpose of treatment at this office is to enhance, enable and improve the performance of your innate intelligence.
Perhaps the most frequently asked question is "How much will I have to pay?" You will be relieved to know that we always explain our fees before treatment is started. Furthermore, we only recommend treatment that is necessary. The word "Chiropractic" comes from two Greek words which mean "to do by hand". We recommend the traditional "hands-on" chiropractic adjustment, but we also use gentle non-force treatments when it is deemed best. For every type of treatment , vitamin, or support product we recommend, we have one objective in mind: "To favorably change your body's structure so that you feel better and function better".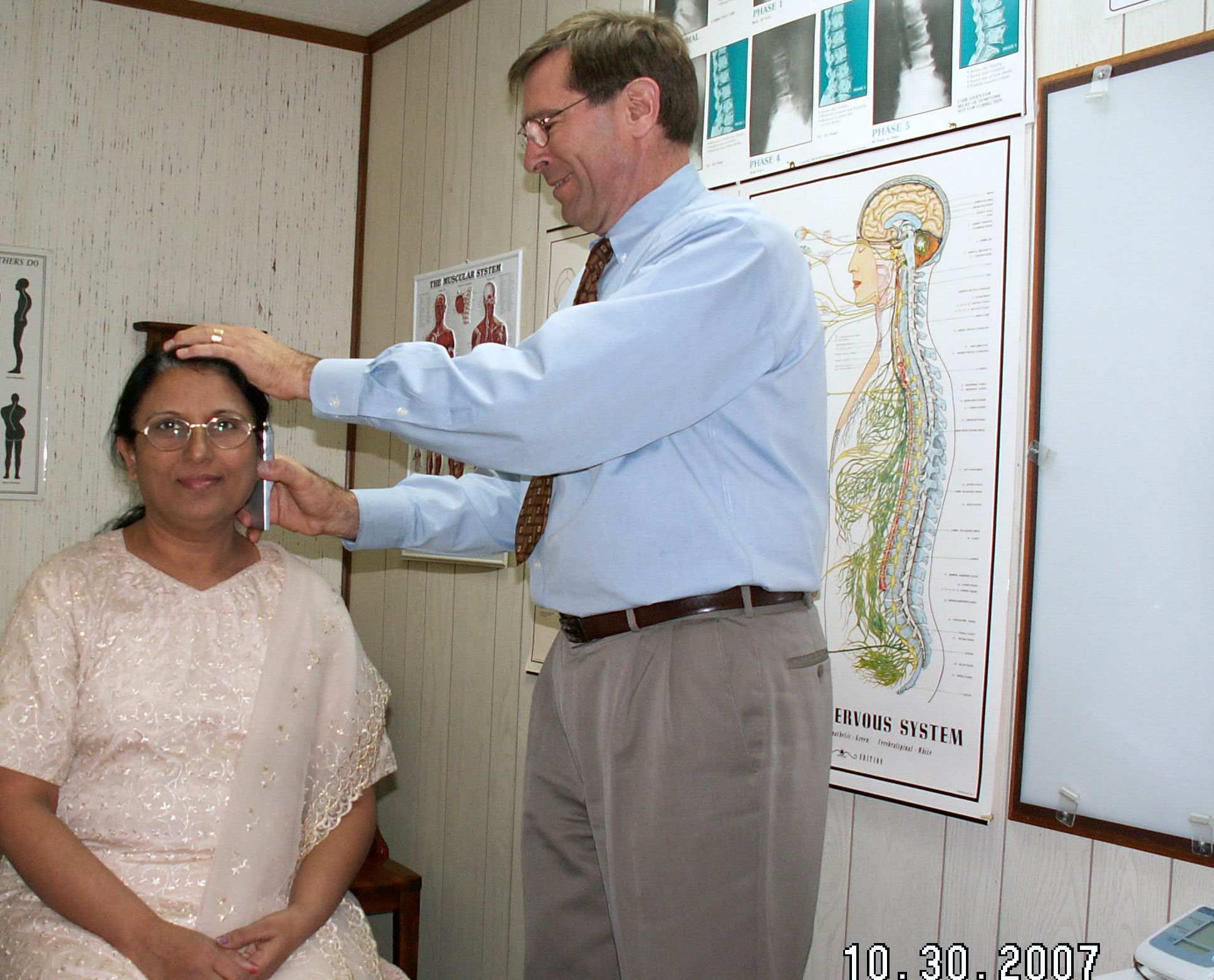 /////////////////////////
21 West School St.
Bonne Terre, MO 63628
Tel: (573) 358-7655